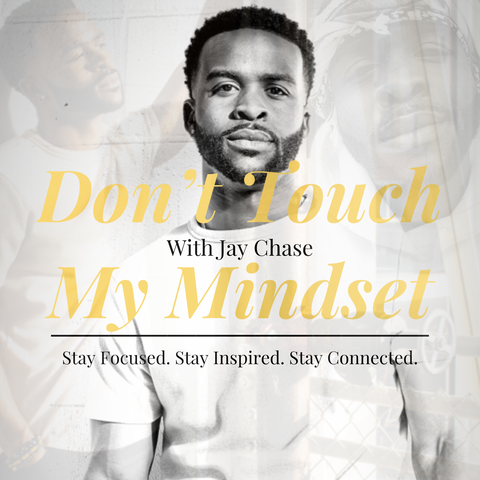 Pivotal Moments. Living Free And Sober W/ Michelle Smith.
Living Free And Sober with Michelle Smith
No one is immune to addiction. It can take any of us down faster than quicksand if we're not self-aware and having conversations around awareness and the progression of substance abuse. Self-awareness is the key to normalizing people living a clean and sober life that is more fulfilling than doing small things that become big and destructive. Choosing sobriety is choosing life. You can get over the rock bottom in your life whenever you want and live a life with joy and hope, and it doesn't have to be tomorrow.   
Take inventory of your life and how you got here. Being self-aware and getting clarity of your situation without shame will help you make changes and get to where you want to be. You have a choice. Choose a sober and purposeful life. Awareness and clarity will help you cultivate compassion, curiosity, and resilience to build a better life by finding your voice and purpose in your path. Today, Michelle Smith celebrates six years in sobriety and is an advocate on a mission toward normalizing sobriety in our boozy culture through personal and professional experiences. Join me as we discover her journey, pivotal moment, and how she overcame addiction and transformed her pain into purpose. 
Michelle is a bestselling author, keynote speaker, and the founder of Recovery is the New Black, a digital community for women living or exploring an alcohol-free life. She struggled for years with alcohol addiction, trying to escape motherhood stress and unmet expectations. After many trials and tribulations, Michelle chose life and started her journey in sobriety. Since getting sober in 2016, Michelle became an advocate trying to change the narrative around mental health and substance abuse to help people through these hardships and seasons in life. Michelle's work has been featured on The Today Show, TEDx, The Wall Street Journal, USA Today, Scary Mommy, NBC, ABC, and more. 
Notable Quotes
"You're not defined by addiction or the worst mistake you ever made."
"Awareness is the key to normalizing people living a clean and sober life."
"We're intelligent and creative beings, don't get stuck on 'this is how life will always be.'"
"Limit your expectation in life."
"We don't have power and control over many things that happen in our life; what we've control over is how we choose to deal with them."
"Keep going; there is much work to be done."
"When you live for the right reasons, you will always be winning."
"If you don't have an awareness of what landed you here, you can't create a plan to get yourself to where you need to be next."
"Awareness brings clarity, and you've to have the clarity on your position to truly make a change."
"The person who hurt you is not responsible for healing you; you are."
 Tune in! 
Key Highlights from the Show
[00:01] Episode intro and a quick bio of the guest; Michelle Smith
[02:21] Michelle's journey and her mortality motivation pivotal moment 
[11:02] Self-awareness and normalizing people living a clean and sober life
[14:26] Adjusting our expectations in life and how we show up to thrive 
[20:07] The scent that Michelle gives to her six years journey of recovery  
[24:09] Michelle's message to her future self 
[26:47] Michelle's top practices that help her to cope and maintain her mindset 
[31:24] Who Michelle is without all her titles, trials, and tribulations  
[34:58] How to connect with Michelle and find that hope within you
[38:51] Michelle's three core principles that can help you get started in your recovery 
[40:25] Ending the show 
Michelle's Book 
Living Sober, Living Free: https://www.amazon.com/Living-Sober-Free-Journal-Drinking/dp/1250285399
Connect with Michelle Smith
Website: https://recoveryisthenewblack.com/
LinkedIn: https://www.linkedin.com/in/michelle-smith-9029541b4/?trk
Instagram: https://www.instagram.com/recoveryisthenewblack/
Facebook: https://www.facebook.com/recoveryisthenewblack
Please Connect with Me:
Website: https://thejaychase.com
https://donttouchmymindset.com/
Instagram: https://www.instagram.com/Thejaychase/
Clubhouse: https://www.clubhouse.com/@thejaychase
Twitter: https://twitter.com/thejaychase
D.T.M.M. Discord: https://discord.gg/3rKCnP6d
***If you enjoyed this episode of Don't Touch My Mindset Podcast, then make sure to subscribe to our podcast on iTunes, Spotify Google, and join us for next week's episode.***
About The Show
Thank you for listening to this episode. You can find more episodes of the Don't Touch My Mindset Podcast on all your favorite platforms. This podcast is designed to uplift, inspire and motivate you but most importantly, share tools to protect that mindset! We are constantly under attack, whether that's by our own trauma, everyday thoughts, negative habits, or even other people's poisons!
Please subscribe to the podcast and drop us a five-star review. We appreciate you, and your support enables us to keep bringing you the goods on the show!