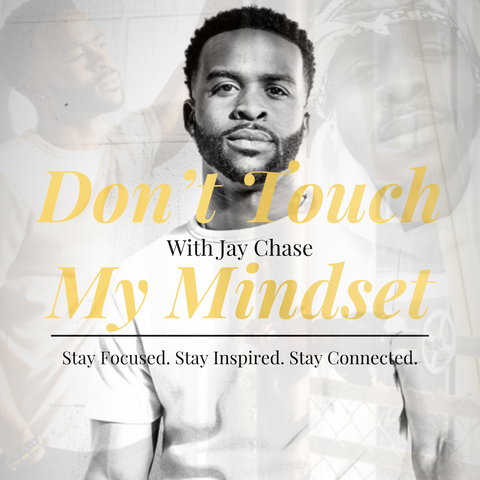 Pivotal Moments: Overcoming Your Hurdles to Become an Extraordinary Leader with Laura Herde
Everyone has leadership potential. This means leadership is not an old white man in a suit. It is how you lead yourself to a life of fulfillment and authenticity. You can uncover and release this leader within you if you spend enough time healing from your traumas and depression, especially as a woman. Previous challenges should not hold you back; they're a natural part of life. While obstacles are unavoidable, they can be turned to our advantage.
Embrace your hardships as tools to unveil your true self and enhance your character, shaping you into a better person. Remember, when life presents difficulties, it is about learning to transform them into opportunities, just like making lemonade from lemons. Instead of getting lost in sadness due to life's events, we can focus on healing and personal growth to improve ourselves.
In this episode, Laura Herde shares her journey, pivotal moments, and how we can use our obstacles as stepping stones to become better versions of ourselves in pursuing our dreams. Laura is a certified Life, Mindset & Manifestation Coach and NLP Practitioner focusing on empowering determined women. She helps ambitious women with big dreams rediscover their true selves, unlocking their full potential and finding balance in every aspect of their lives. Laura has personally overcome perfectionism and burnout, shifting her focus to self-care and working smarter. Surprisingly, this change led to both professional success and a thriving personal life. Empowering and aiding driven women has been her purpose, and she finds immense joy in watching her clients succeed and transform into their authentic and fulfilled selves across all areas of life.
Notable Quotes 
"Hurdles and obstacles in life are normal and inevitable. We just have to learn how to use them as stepping blocks. When life gives you lemons, you learn to make lemonade."
"It doesn't need titles or accolades to lead your life to a better future. Tribulations don't make you. They reveal you."
"You have to embody your work and pour from a full cup. Your self-care is essential for giving your best."

 

"Master your boundaries in a relationship and learn to love yourself and stay independent rather than interdependent with your partner."
"Date yourself to learn yourself. You will be clear about your weaknesses, fears, strengths, and what you need to become an audacious person."
Tune in!
Key Highlights from the Show
[00:01] Intro and what's in for you in today's show with Laura Herde
[02:40] Laura's reason for living and her contribution to the human race
[05:24] Without all the accolades, achievements, and trials, who is Laura?
[08:15] What it took Laura to get to her current position in life
[13:27] Healing strategies Laura had to embrace during her depression
[17:23] Laura's top three core values that dictate how she operates
[22:31] How Laura escaped the hustle culture mindset
[27:16] Initial steps when clients approach her for help
[32:47] Laura's pivotal moments
[40:02] Mastering your boundaries in a relationship
[44:47] The type of pizza Laura would be
[46:16] What would Laura do differently if she started all over again
[49:41] The lessons she has learned throughout her journey
[52:02] How to reach out and connect with Laura and get her services 
[53:25] What does the phrase "do not touch my mindset" mean to Laura  
[54:40] Wrap up and end of the show 
Connect with Laura Herde
Websites: https://www.lauraherde.com/
Instagram: https://www.instagram.com/laura.herde/
More Links: https://www.lauraherde.com/links
Laura's Podcast: https://podcasts.apple.com/us/podcast/u-k-your-life-by-laura-herde/id1674194691
Please Connect with Me:
Website: https://thejaychase.com
https://donttouchmymindset.com/
Instagram: https://www.instagram.com/Thejaychase/
Clubhouse: https://www.clubhouse.com/@thejaychase
Twitter: https://twitter.com/thejaychase
***If you enjoyed this episode of Don't Touch My Mindset Podcast, then make sure to subscribe to our podcast on iTunes, Spotify, Google, and join us for next week's episode.***
About The Show
Thank you for listening to this episode. You can find more episodes of the Don't Touch My Mindset Podcast on all your favorite platforms. This podcast is designed to uplift, inspire and motivate you but most importantly, share tools to protect that mindset! We are constantly under attack, whether that's by our own trauma, everyday thoughts, negative habits, or even other people's poisons!
Please subscribe to the podcast and drop us a five-star review. We appreciate you, and your support enables us to keep bringing you the goods on the show!