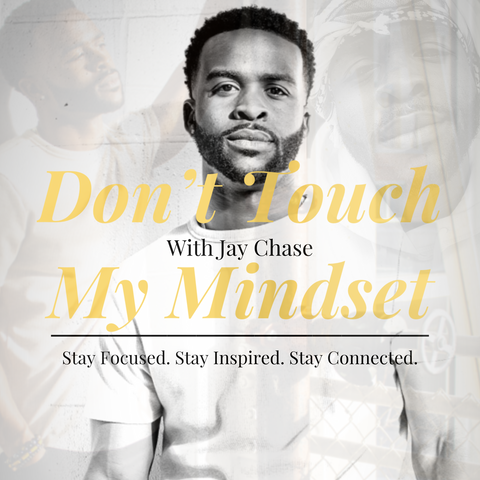 Pivotal Moments. Releasing Pain and Choosing Happiness w/ Hana Canhasi.
A pivotal moment is when you know it's time to change. It's a moment where you understand that the pain and grief that has been holding you back is not worth it anymore. Pain is inevitable, but suffering or happiness is a choice. Pivotal moments are like a switch that flips in your mind when you realize that pain is not serving you and you need to release its negative energies in order to be happy.
In today's episode of Don't Touch My Mindset Podcast, we're joined by Hana Canhasi. Hana is a singer, and the loss of her mother left her feeling scared that even today, she is still working through her healing. One thing that helped Hana tremendously in turning her pain into a blessing is her music. She is an enthusiastic singer who loves sharing with others through music, and her experience has helped her work through her pain.
In Her heart-wrenching story, Hana talks about her personal experience after losing her mother how she learned to deal with the pain and live a happy, fulfilled life because of it. She also shares how her music career became an outlet that has helped her process pain and grief at ease.
Notable Quotes 
"Pivotal moment is when you know it's time to change."
"Too much grieving and sadness internally can turn into anger."

 

"It's hard to let people into a side of life that you don't want seeing publicly."

 

"We're not perfectionists, we're just insecure,"
"A great life is not by chance it's by design."
"If you find yourself being a hater, ask yourself where you're lacking confidence."

 

"Successful people don't show their insecurities at all times."

 
Tune in! 
During this episode, you will learn about;
[00:27] Introduction to the show 
[02:43] Hana career backstory 
[03:29] Who is Hana and why she is here 
[05:08] What pivotal moments means to Hana 
[06:49] Hana's first and most defining pivotal moment in life 
[08:40] The mindset to develop where things might not change for the better 
[11:24] Quality time; Hana's greatest expression of love 
[14:06] How to move through, process grief, and heal from it
[16:31] Going through the stages of grief and embracing healing 
[20:07] Things that are hard for Hana to get past in life
[22:20] How Hana uses her music to express and release her pain 
[25:06] The importance of releasing stored energy from your body
[29:35] Living right now and staying in the present 
[31:33] Knowing your why, letting go and choosing happiness 
[34:12] Hana's future self and her message to her 
[36:52] Steps Hana is taking to get closer and move to her future self 
[40:16] Personal power and how your confidence is tied to it 
[42:27] Hana's latest song, SIP and how you can connect with her  
[43:42] Takeaways from the guest for the listeners 
Connect with Hana Canhasi
Instagram: https://www.instagram.com/hanacanhasi/
YouTube: https://www.youtube.com/channel/UCAMio8LVwBlppwQVXzK-nUA
Please Connect With Me:
Website: https://donttouchmymindset.com/
Instagram: https://www.instagram.com/Thejaychase/
Clubhouse: https://www.clubhouse.com/@thejaychase
Twitter: https://twitter.com/Jaychasee
DTMM Community: https://yourwsdm.com/jaychase
***If you enjoyed this episode of Don't Touch My Mindset Podcast, then make sure to subscribe to our podcast on iTunes, Spotify Google, and join us for next week's episode.***
About The Show
Thank you for listening to this episode. You can find more episodes of the Don't Touch My Mindset Podcast on all your favorite platforms. This podcast is designed to uplift, inspire and motivate you but most importantly, share tools to protect that