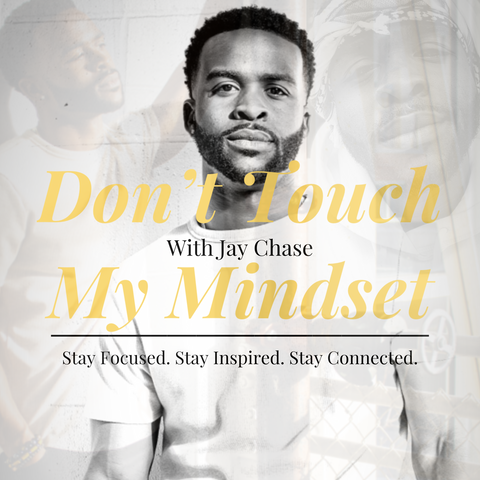 S3.M4. Dealing with Destructive Emotions and Habits.
Season Three: Breaking the Cycle
Dealing with Destructive Emotions and Habits
Everything created including habits has been created twice, in the mind and real life. It's in the mind where thoughts are born and there are no constructive or destructive thoughts. It's the emotion that we attach to them. The passion and the desire that we put along our thought determines whether they are good or bad.
There are three types of emotions, pleasant, neutral and unpleasant emotions and when we pair them with the thought, we create live emotion. The constructive and destructive aspects of the live emotion is birthed by perceived emotions.
Join the conversation with your host, Jay Chase, as he shares more about destructive thoughts and emotions and how you can break the cycle to design a life of your own terms and accelerate your growth.
Notable Quotes
"There are no destructive or constructive thoughts. It's the emotion that we tie to them."

"Everything created has been created twice, in the mind and real life."

"Learn how to release control to be in control."

"If you're not sincere when dealing with yourself you can never create anything great."
Tune in!
 During this episode, you will learn about;
[00:00] Introduction to the show
[01:21] This week's mindset: Emotions, thoughts, and habits
[01:36] Break the cycle workshop coming up this fall, Oct 2nd  
[03:01] Why there are no destructive and constructive thoughts
[04:17] Manifestation; when the thoughts become good or bad
[05:17] How to break the cycle and manage destructive emotions
[06:01] Jay's top five destructive emotions and how he broke the cycle
[09:25] Replacing destructive emotions with positive emotions and habits
[10:56] Tapping into the greatness in you
[11:42] Episode wrap-up and call to action
Please Connect with Me:
Register for the Oct 2nd workshop today: https://thejaychase.com/pages/event
Website: https://thejaychase.com
https://donttouchmymindset.com/
Instagram: https://www.instagram.com/Thejaychase/
Clubhouse: https://www.clubhouse.com/@thejaychase
Twitter: https://twitter.com/Jaychasee
WSDM: https://yourwsdm.com/jaychase
***If you enjoyed this episode of Don't Touch My Mindset Podcast, then make sure to subscribe to our podcast on iTunes, Spotify Google, and join us for next week's episode.***
About The Show
Thank you for listening to this episode. You can find more episodes of the Don't Touch My Mindset Podcast on all your favorite platforms. This podcast is designed to uplift, inspire and motivate you but most importantly, share tools to protect that mindset! We are constantly under attack, whether that's by our own trauma, everyday thoughts, negative habits, or even other people's poisons!
Please subscribe to the podcast and drop us a five-star review. We appreciate you, and your support enables us to keep bringing you the goods on the show!