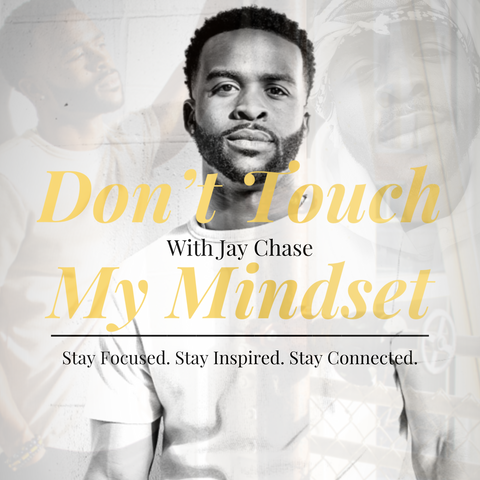 S4. M1. No More Survival Mode
No More Survival Mode
Survival mode is a state of mind. It is an emotion, a feeling, or an experience. It can also be seen as living or existing in spite of an accident, difficulty, or an ordeal circumstance. In any crisis, it can be challenging to move from survival mode to thriving mode. However, with support and guidance from those who have experienced it, the process can be easy for anyone to make. All you have to do is know what you want, make decisions that are going to position you to get what you want or who you want to be, and then change your circle of influence to help you get there. Your level of success is depended on the status of your exposure, so continually expand your exposure.
Join the conversation with your host, Jay Chase, as he shares what survival mode is, how it shows up, and how it can be defeated. You can go from surviving to thriving because it is just a mindset.
Notable Quotes
"We cross the thriving line to the survival mode once we fail to pick up our critical thinking skills but dwell on our past habits of destruction."
"Survival mode is living or existing in spite of an accident, difficulty or an ordeal circumstance."
"The principle of intentionality demands us to be responsible for the life we desire. We must be intentional in the decisions we make that will propel us to our destiny."
"Once you get clear with what we want, the world will present to you a clarity of the direction you will need to follow."
"Do not just think of yourself when you are making decisions. It may be private, but it will never be personal. Every decision you make will affect at least three people in your circle."
"Get rid of friends who are not helping you evolve to a new self."
"Your level of success is dependent on the level of your exposure. If you are the smartest person in the room, leave the room."
Tune in! 
During this episode, you will learn about;
[00:00] Introduction to the show and welcome to season 4
[03:46] This week's mindset: No More Survival Mode 
[04:50] Some disturbing statistics 
[05:57] How do thriving and surviving look like? 
[06:24] A whopping 57% of Americans feel disrespected in their workplace
[07:00] What is a survival mode
[07:38] Tips on how to pivot from your survival mode and get into a thriving mode 
[07:53] Get Clear on what you want
[09:02] Become a better decision maker
[11:03] Get better friends
[13:27] This week's challenge and ending of the show 
Please Connect with Me:
Website: https://thejaychase.com
https://donttouchmymindset.com/
Instagram: https://www.instagram.com/Thejaychase/
Clubhouse: https://www.clubhouse.com/@thejaychase
Twitter: https://twitter.com/thejaychase
D.T.M.M. Discord: https://discord.gg/3rKCnP6d
***If you enjoyed this episode of Don't Touch My Mindset Podcast, then make sure to subscribe to our podcast on iTunes, Spotify, or Google, and join us for next week's episode.***
About The Show
Thank you for listening to this episode. You can find more episodes of the Don't Touch My Mindset Podcast on all your favorite platforms. This podcast is designed to uplift, inspire and motivate you but, most importantly, share tools to protect that mindset! We are constantly under attack, whether that's by our own trauma, everyday thoughts, negative habits, or even other people's poisons!
Please subscribe to the podcast and drop us a five-star review. We appreciate you, and your support enables us to keep bringing you the goods on the show!