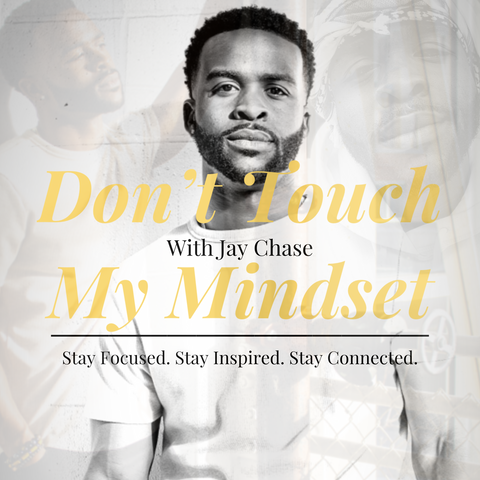 S4. M7. Abundance Over Fear.
Abundance Over Fear
Our thoughts create our reality. Operating from a place of abundance is all about mindset; it's about understanding that we can have more if we become more than what we're. Anything is possible if we focus on what we can do instead of what we can't. When we shift our mind to the abundant space, it becomes easier to attract what we want, whether it's financial, professional, or personal success.
An abundance mindset is built on growth and development. You need to focus on your strategy, strength, and gratitude to operate from a place of abundance. The world is our teacher, and there is always room to improve and expand without damaging what we've built. So focus on finding opportunities for collaboration, growth, and development to  be in the best position to succeed. "Abundance is not a destination. It is a way of life.
If you feel like you have less than what you want, you need to check your self-development process. So many unfulfilled desires come from underdevelopment. We can only attract what we're and when we're operating from a place of fear, limitations, and self-doubt, we are preoccupied with mundane realities and what we cannot do.  
Join the conversation with your host, Jay Chase, as he shares more about abundance and Fear. Learn how to cultivate an abundance mindset and make healthy adjustments in your life. Discover how embracing an attitude of abundance can help you create a life of prosperity and success.
Notable Quotes
"You can have more than you got because you can become more than you are."- Jim Rohn.
"Many unfulfilled desires come from being underdeveloped; work on yourself."
"You don't have to take from somebody in order to get yours."
"We've to physically choose our thought and it can be from a place of fear."
"What you put out is what you get."
"Change is inevitable, and we've to be grateful for the opportunities, challenges, and the process."
"There is always more than enough; nobody is trying to take your success."
"Always think like a beginner and be open to learning; you don't have all the answers."
"You will never outperform your perspective, but if you live with curiosity, your perspective will change."
Tune in! 
Key Highlights from the Episode
[00:39] Intro to the show 
[01:54] This week's mindset: Abundance Vs. Fear
[02:38] Becoming more to have more in life 
[03:55] How underdevelopment leads to unfulfilled desires 
[04:31] What it looks to operate from a place of fear
[08:00] Abundance mindset and what it looks like
[10:05] Using gratitude to spike up an abundance mindset 
[13:00] Actionable steps on how to cultivate an abundance mindset
[15:30] Wrap up and end of the show 
Please Connect with Me:
Website: https://thejaychase.com
https://donttouchmymindset.com/
Instagram: https://www.instagram.com/Thejaychase/
Clubhouse: https://www.clubhouse.com/@thejaychase
Twitter: https://twitter.com/thejaychase
D.T.M.M. Discord: https://discord.gg/3rKCnP6d
***If you enjoyed this episode of Don't Touch My Mindset Podcast, then make sure to subscribe to our podcast on iTunes, Spotify, or Google, and join us for next week's episode. ***
About The Show
Thank you for listening to this episode. You can find more episodes of the Don't Touch My Mindset Podcast on all your favorite platforms. This podcast is designed to uplift, inspire and motivate you but, most importantly, share tools to protect that mindset! We are constantly under attack, whether that's by our own trauma, everyday thoughts, negative habits, or even other people's poisons!
Please subscribe to the podcast and drop us a five-star review. We appreciate you, and your support enables us to keep bringing you the goods on the show!