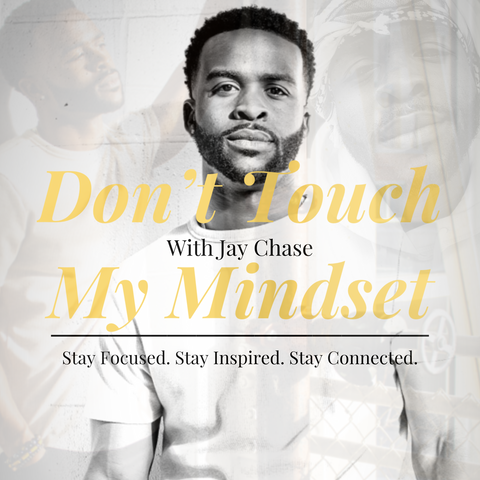 S5. M3. Dream Builders.
Dream Builders
Are you a dream builder or a fantasizer allowing luck to dictate your dreams? Do you rely on factors within or outside your control to manifest your dreams? If you constantly depend on things outside your control to build your dream, you're setting yourself up for failure, and you must be prepared to wait indefinitely. The more you depend on things outside your control, the more you short-charge the opportunities of bringing your vision into a reality.
Dream builders harness discipline to transform their dreams into tangible achievements. They focus on their desired destination and reverse engineer how to get there. How you leverage and pursue your dream significantly impacts your success. Taking ownership of your dream puts you in the driver's seat. Getting clarity on what you want and the road that will take you there gives you control over your destination and destiny.  You bear the responsibility for making your dream come true and must push yourself beyond your comfort zone to take the necessary actions that will bring you closer to your goal. 
Join the conversation with your host Jay Chase as he shares more about the realities of dream building. It's time to own and take an active self-leadership role in building your dream. You can't be in control or own your dream when you keep making excuses or shying away from personal risks to make it happen. You have to embrace the risks and move to the forefront in order to bring your dream to reality.
Notable Quotes
"Reality is the enemy of fantasies, but not dreams, dreams are tied to hopes and aspirations."
"Leaderships is more about influence."
"Your dream and reality have to mix in order for your dream to become a reality."
"You need more than believe to bring your dream into reality; there is work that goes into it."
"You can't allow your dream be dictated by lack."
"As a dream builder, you have to analyze what you are doing, what is working and not working and be willing to adjust."
"Everything in this world has been created twice, once in your mind and then in reality, so if you can think it you can create it."
Tune in! 
Key Highlights from the Episode
[00:01] Intro to the show and what's in for you today
[02:00] Today's mindset: Dreams Builders 
[02:49] Today's quote on leadership and influence
[03:55] Leveraging what is in your control to bring your dream to reality
[04:23] Fantasizers Vs. Dream Builders 
[05:52] How to become a dream builder and bring your dream to reality 
[07:06] Creating high healthy expectations and discontent within your reality 
[10:57] Taking an active self-leadership role in building your dream
[12:39] Creating your fine plan to cross from fantasy to dream builder land 
[14:13]  Wrap up and end of the show
Please Connect with Me:
Website: https://thejaychase.com
https://donttouchmymindset.com/
Instagram: https://www.instagram.com/Thejaychase/
Clubhouse: https://www.clubhouse.com/@thejaychase
Twitter: https://twitter.com/thejaychase
D.T.M.M. Discord: https://discord.gg/3rKCnP6d
90 Day Challenge Link: https://skilled-writer-2137.ck.page/bc320bdd04?fbclid=PAAabzVk_o0A1Q-Gftaz07RTRDFqmFEupi1aTp3LezL4ghkUBIImxP6lWEUus
Amplify Workshop link: https://thejaychase.com/pages/event
***If you enjoyed this episode of Don't Touch My Mindset Podcast, then make sure to subscribe to our podcast on iTunes, Spotify, or Google, and join us for next week's episode.***
About The Show
Thank you for listening to this episode. You can find more episodes of the Don't Touch My Mindset Podcast on all your favorite platforms. This podcast is designed to uplift, inspire and motivate you but, most importantly, share tools to protect that mindset! We are constantly under attack, whether that's by our own trauma, everyday thoughts, negative habits, or even other people's poisons!
Please subscribe to the podcast and drop us a five-star review. We appreciate you, and your support enables us to keep bringing you the goods on the show!