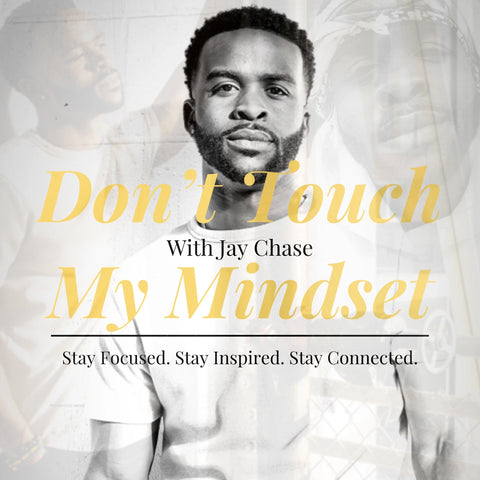 Szn 3 Finale. M15. Break The Cycle.
Season Three Finale: Breaking the Cycle
Life is a cycle, a journey, and an encounter. Life is a temporary and limited experience, but what matters is what you do with it. Whether you choose to live in your pain, step in your personal power, manage destructive emotions, or focus on your purpose-life can be whatever you make of it. The things you put forth in your world will always manifest.
Living your life on your terms is all about shifting your mindset and stepping into your personal power. Shifting from a victim mindset to a victor mindset is your legacy, and you have to stop valuing opinions to see your potential. Learn to separate the noise from value, things hindering your growth from those conducive to your growth. Set the standards and be intentional in making health adjustments to connect with the person you want to be. 
Join the conversation with your host, Jay Chase, as he shares about breaking the cycle, how he has been doing it and how you can do it to break through. Don't limit yourself. Modify your life, break the cycle and live effectively on your own terms. 
Notable Quotes 
"If you keep pressing on, you will build resilience."
"Stop valuing the opinion of others and quit listening to what people say you should or should not do."
"It's not the doctor who graduates at the top of  their class that makes the best doctors; it's the most resilient."
"Examine your situation and get away from the wrong environments."
"Break generational curse by setting generational standards."
Tune in! 
During this episode, you will learn about;
[00:00] Introduction to the show
[01:49] This week's mindset: Breaking the cycle 
[02:54] We're here for a temporary experience and limited time  
[03:35] Making a shift from a victim mindset to a mindset 
[04:21] It's up to you to break the cycle, build your resilience
[05:23] Breaking the cycle and how you can do it to live a life on your terms
[05:34] Discover 'WHO You Are,' and be you unapologetically  
[07:21] Identify the cycle, what it's that you need to start and stop to make a shift
[10:51] Setting the standards and being intentional about what you do 
[12:16] Making healthy adjustments and connecting with your future self
[13:53] Ending the show and call to action
Please Connect with Me:
Website: https://thejaychase.com
https://donttouchmymindset.com/
Instagram: https://www.instagram.com/Thejaychase/
Clubhouse: https://www.clubhouse.com/@thejaychase
Twitter: https://twitter.com/Jaychasee
WSDM: https://yourwsdm.com/jaychase
***If you enjoyed this episode of Don't Touch My Mindset Podcast, then make sure to subscribe to our podcast on iTunes, Spotify Google, and join us for next week's episode.***
About The Show
Thank you for listening to this episode. You can find more episodes of the Don't Touch My Mindset Podcast on all your favorite platforms. This podcast is designed to uplift, inspire and motivate you but most importantly, share tools to protect that mindset! We are constantly under attack, whether that's by our own trauma, everyday thoughts, negative habits, or even other people's poisons!
Please subscribe to the podcast and drop us a five-star review. We appreciate you, and your support enables us to keep bringing you the goods on the show!